Superior Support. Powerful Hosting.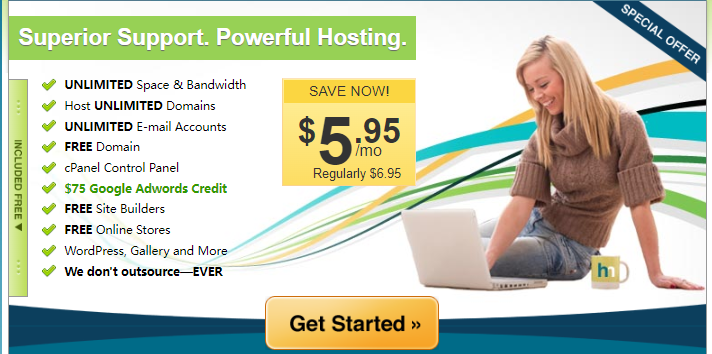 Since you landed on this page of our site, we want to let you know you visited one of our paid endorsers while researching your purchase.
Technology that Roars!
Just because you're paying for a shared hosting plan doesn't mean you can't have the VPS features …
Great performance—ALL the time
Our own data center
Custom Cron Jobs
Secure Shell Access
Ruby on Rails
100% US-Based Support
ALL of our support—phone, chat and email—is handled by our Support Engineers in our Provo, Utah HQ
Contact us today:

(866) 573-HOST
(866) 573-4678
Try Before You Buy
cPanel is the most widely recognized hosting panel available. We chose it for its flexibility and security. Try it for yourself.